Bittersweet: A Kid Who Beat Cancer 4 Times, His Friend and His Song
2survive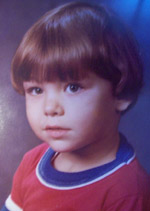 My life as a child was probably a bit different than others—And that's not a "poor little me story". In all honesty, rarely did I ever even feel sorry for myself. Partially because my dad, the voice of reason and reality, was always there to remind me that other people had it worse. He'd say, "Ryan, the man with no shoes thought he had it bad until he met the man with no feet!" Also, heck, I'd been sick since I was 5 (misdiagnosed from 3 to 5), so I didn't really know any different (but I'd definitely know different if I was missing my feet!)
It was learning this type of thinking at an early age that taught me to look at others around me and put myself in their shoes (I really did not intend for this to be a pun.), and I am thankful for learning that.
Even though I was sick as a child, life was great in so many ways. I did miss out on a lot of school due to chemo treatments, surgeries and not being able to be around other kids, but I also had virtually every single G.I. Joe man you could think of!—And I got to hang out with my grandfather—LOTS!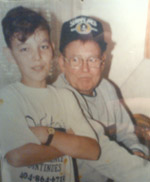 We rode around town in his '64 corvette, went fishing, worked in the garden and talked about his Army days! I even got to hold the Thompson sub-machine gun! (To any Feds reading this, grandpa died years back and I have no idea where the gun is!)
However, it didn't end there. I got to stay in "the country" at my aunt and uncle's house. They had horses, lakes, and my aunt being the animal lover she was, had more pets than you could think of! (Even a pet squirrel!) These times with my grandfather and my aunt and uncle are what my mom would call, "the best of times and the worst of times."
So, those little G.I. Joe's I mentioned earlier, well, they were powerful little guys and they meant the world to me!—And anyone who ever collected them knew about the ID cards on the back of each G.I. Joe package. They each had a different story.




Well, my Joe's were very important to me. Each Joe definitely had a story, but one that was much different than the one on their ID card. Lots of my Joe's were rewards from medical procedures, surgeries, chemo, etc. As the Joe's fought their battles, well I fought mine. However, I was definitely not the only one fighting battles! Definitely not!
Somewhere in the early to mid 80's, I remember another kid at the Emory Childhood Cancer Clinic who was sick like me. I saw him in the clinic, sitting in the corner every time I was in for chemo. In approximately 2 years time, I never actually met him. We didn't speak one time! We were shy, scared kids. Of course, we'd never own up to that, but you could read it on our faces. We did make eye contact on several occasions, and sometimes, that's all you know how to say. I think we were friends that understood each other and yet we never met and we never talked.
One day, while in for treatment, I noticed the boy was not there. In recent visits I had noticed he looked smaller, but for whatever reason, I never acknowledged that he may be sicker. Today I can't assume what happened to him, where he went, where he is.
As more treatments came and went, I never saw my "friend" again. He was a special part of my weekly trips for chemo. A constant that in its own little way provided me with an unusual sense of security.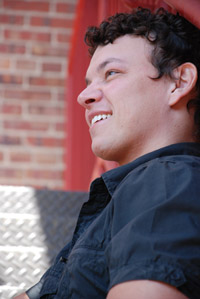 So I have to say, 30 plus years later, I still wonder, what happened to him? Where did he go? What happened to my "friend"? Well, I don't have an answer, but I do have a song.

Whatever Happened
Copyright 2006-2013, Ryan Hamner Music/BMI
I knew you and never met you
could only walk on by
going to see a man
about some things and ask him why
And I was always with you
as you were sittin' there
A place that took so much
Silently in prayer
[Chorus]
Whatever happened to
The boy I never knew
The one a lot like me
Somewhere in 83
Whatever happened to
The boy that I would see
He looked a lot like me
way back in 83
I wonder where you are
and if you're in the stars
gone to see a man
to take off all your scars
And I will never know
About that boy across from me
I wish it was a dream
The boy from 83
[Chorus]
[Bridge]
Can't hide
These things
That sting
Inside
Our lives
Entwined
In a time
Your gone
Without goodbyes
[Chorus]
You May Also Be Interested in:
Downloading Ryan's song for survivors, "Survivors Survive"! – Or watching the homemade video!
Ryan's Main Website