How to Make Money When You Can't Work Because of Cancer
2survive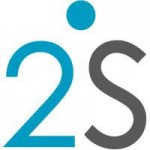 Cancer can change a lot of things in your life. – Your health of course, your mood, where you can and can't go – And unfortunately your bank account because of not being able to work and those ugly medical bills.
If you can't work because of something cancer related, cancer treatment or recovering from cancer treatment, there are several ways to earn money to help pay your bills.
You can earn money working a schedule that fits your needs. Simply put, if you don't feel well or have an appointment, you don't have to work. You can decide when you work.
6 Ways to Make Money When You Can't Work Because of Cancer
Fiverr.com
Fiverr is an awesome little site. You can offer and buy services on the website.
A basic gig usually costs a buyer five dollars, but multiple gigs bought together can add up to 15, 20 and 60 plus dollars. You can make money on fiverr.
On fiverr you can make money writing, doing graphic design, recording short videos, acting like a pirate on video (really) or simply leaving blog comments.
You can literally offer any type of gig (legal of course) on fiverr and make money doing it.
MLM
Yeah, you have probably already been hit up by a friend about this one. Heck who hasn't?
People are selling juice, green tea, protein, vitamins, makeup, etc. in MLM. – And these people ALL want you to buy and/or sign up in their network.
Whatever your thoughts are on MLM, money can be made in this industry. I've known people personally who have made $5K per week. I'll admit, it's not for me, but it may be something to consider.
Always be sure to research the MLM company you may be considering. My experience has been, and yes, I've had an experience with MLM, that many of these companies come and go quickly.
eBooks
If you enjoy writing like me, consider writing an eBook or two and publishing it on Amazon Direct Publishing.
Publishing on Amazon is very easy. I've published several eBooks and have actually made money.
If you need help getting started, there are plenty of resources online that will show you the ropes on how to write and successfully publish an eBook.
They don't have to be long. You can get your covers created on well, fiverr. – And you can publish your eBook in a click and be selling your eBook all over the world in no time.
Here's a hint for eBook success, write your eBooks on "how to" topics for best results. Everyone wants to know "how to" do something. – Like how to make money when you can't work because of cancer.
House Sitting
This is a great gig. – Especially if you don't have a lot of energy or need to rest regularly.
House sit for family and friends. Hey, why not write an eBook, make pirate videos and house sit at the same time? Cha'ching.
eBay
The oldest work-at-home job in the book, well kind of. – Anyway, I've personally done really well with this option. I actually got started with eBay while recovering from my bone marrow transplant.
I became an eBay Powerseller in 2004 selling hats and yard sale items… and had a great time doing it.
You Have the Skills?
Lastly, just take an inventory of your skills. Ask yourself, "What do I have to offer?" Many times you will be surprised at what you are good at, and which of those things can make you a little money.
Finally…
Whatever you do, choose something(s) you enjoy doing. Heck, you are dealing with cancer. So don't do anything overly stressful. Do something you enjoy. Something you look forward to doing.
When I started with eBay, it was fun. I was making my own money from home. It was a great way of coping with everything including recovering from a bone marrow transplant.
Stay strong.