How Much Does it Cost to Get an Obamacare Affordable Health Care Plan
2survive
How much does it cost to get an Obamacare affordable health care plan? Good question. The best answer is, "it depends." And another good question is, "Is it really 'health care?'"
If you'll notice, how could you not, people are passionately for or against Obamacare. However, I want to show you real life.—My real life, and why "coverage" does not always equal "health care," as representative Kevin Brady put it. (Read more here in my article about the rising costs of Obamacare.)
I would say that I need real health care because of my history with cancer. Especially if I'm paying good money for it. Obamacare is supposed to be "health care" and "affordable." It's supposed to help those who are sick and need it. Right?
In the examples below, I will demonstrate my challenges with Obamacare while working a decent hourly job (contract) and compare to someone making a salary of $30,000. Admittedly, the below is based on my experience and research of two plan comparisons.
"Get covered for 2017: Start here."
When I arrived to the HealthCare.gov site, I tried (very hard) to forget about everything I'd heard and read about Obamacare in the past. Whether it was for or against Obamacare.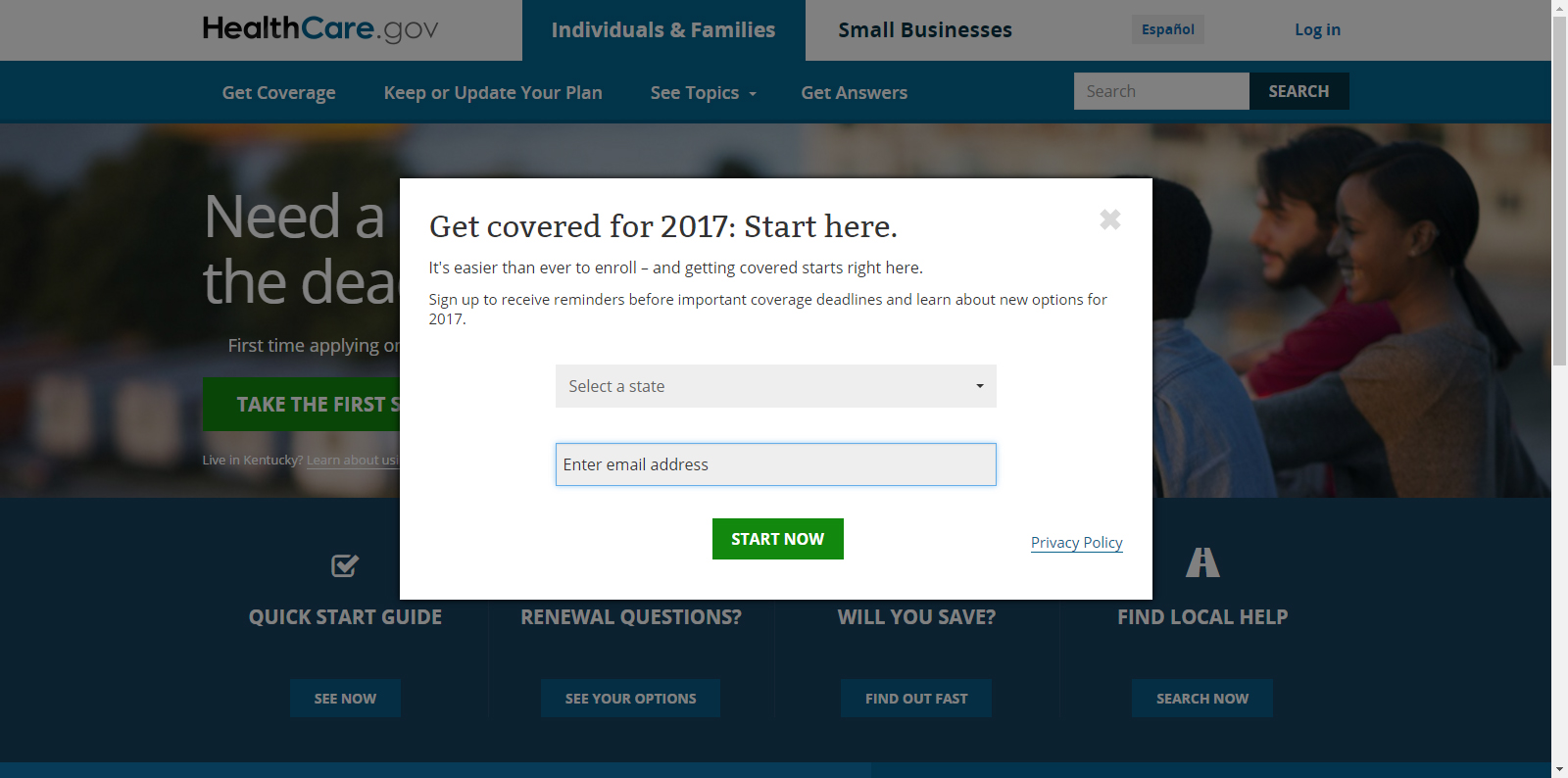 Level of Care
After filling out a few details about myself, my income, my doctors and medications (not a few details), I went on to select my level of medical care I thought I would need. Of course I selected the option, "high," as in, "hey I'm going to need a lot of stuff."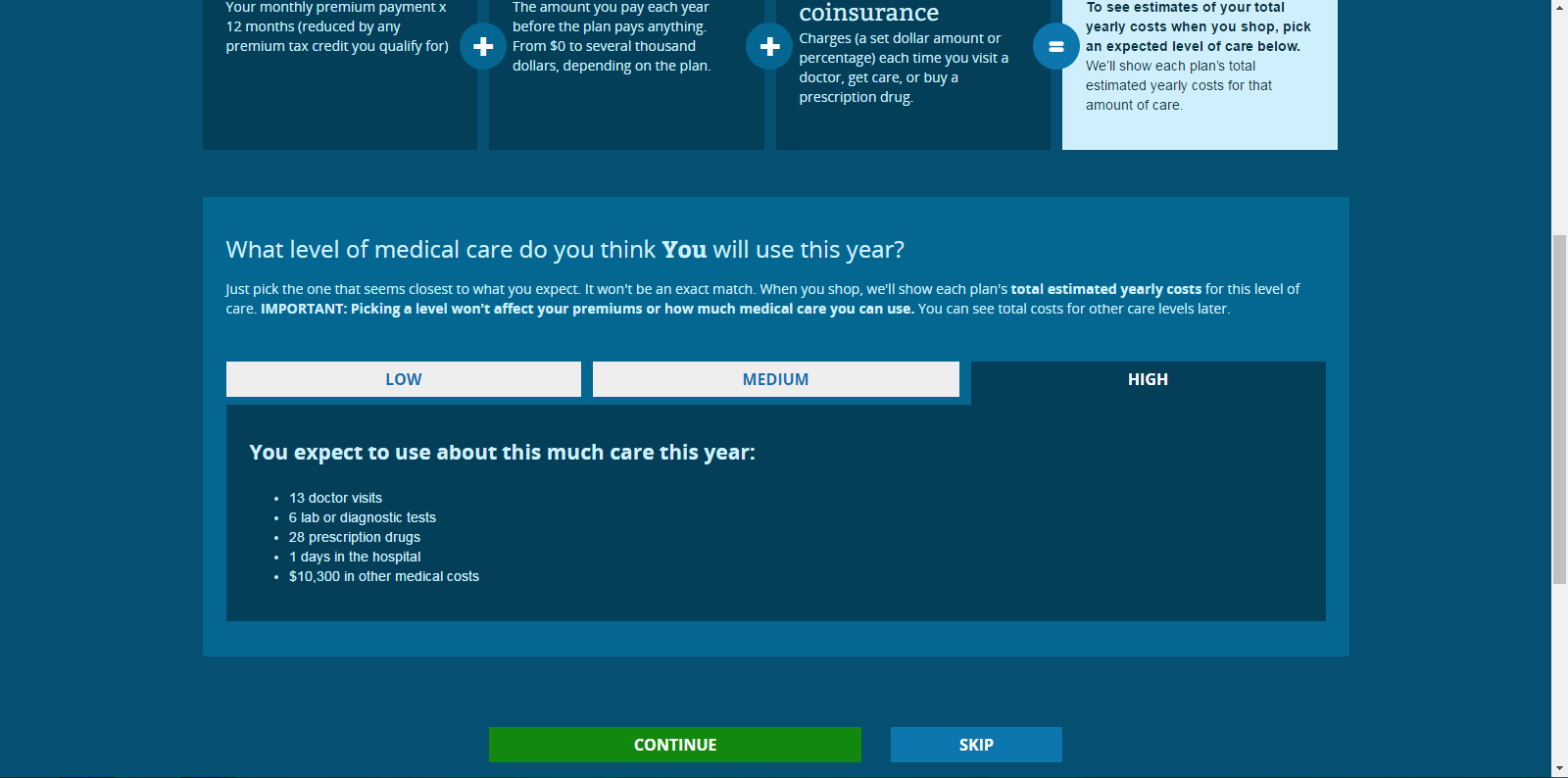 "The Plan! The Plan!"
Now it was time to check out the plans.
Based on my income, this HMO plan is $265.09 per month with a deductible of $6,650. Which is extremely high. Remember, for some people on other plans, premiums went up by 22% this year according to a Washington Times article. (Note: This is not a plan I would actually choose based on my history.)
Let's look a little closer.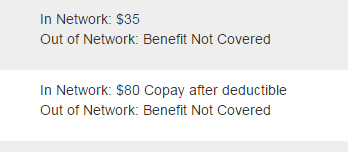 In order to maintain some of my medical privacy, I blotted out the far right column below, but I'll give you the summary. This plan doesn't cover any of my current doctors. This means my cancer doctor, heart doctors, primary care doctor and my hospital. My doctors are all out-of-network and there is no coverage for out-of-network doctors with this plan Also there was $7,000 that I would have to pay out of my pocket for medication.

To make things worse, I did a test. I signed up for the plan as a single man with none of my medications or doctors, a healthy guy. I lowered my income to $30,000 per year and I was offered a tax credit of over $100. Think about it. I'm the sick person who works and needs the money to pay my extra out-of-pocket and out-of-network expenses. I pay a lot in these two areas. If you are going to give a credit to anyone, give it to the sick people who actually need the help. As a note, I would expect to pay more based on my history, but not based on my income.
But hey, those getting the tax credits might not be doing that well either.
At best I guess some could consider this a "catastrophe plan," think again. Members of this plan would have 40% coinsurance after the deductible is met, if God forbid you had a catastrophe.—And forget your eyes and your teeth. They aren't even covered.

Even If you just go to the doctor a few times a year and you are considered, "average," you basically have zero health care with this plan. You'll pay $265.09 for twelve months and if you get a cold and go to the doctor, you'll probably end up paying for everything still. For example, the common drug, Zithromax, isn't covered with this plan and you will be hard pressed to meet your deductible being "average." Affordable? No. Health care? Hardly.
Going Platinum
Unfortunately I'm not talking about one of my songs when I say, "going platinum." I'm talking about a platinum plan with Obamacare. I quickly discovered that anything in between wouldn't work for me. So I headed straight on over to the big plans.
At first glance, the premium is high, but hey, there is no deductible and my out-of-pocket max isn't bad.

And my oncologist was covered with a $20 copay, but my heart doctors and hospitals aren't covered. So that means 50% coinsurance on my cardiologists and my PCP who are out-of-network. Oh and those medications? I'll be paying an extra $5,118 per year for those.
As for the rates, if you make $30,000 a year, expect to pay $482.85 per month.

Look Close
My research just scratches the surface. Look closer and you may be surprised. There are other aspects to consider as far as Obamacare "health care" goes. What about mental health? What about infertility?—Which is a major issue for cancer survivors.—Specialty drugs, x-rays, diagnostic imaging out-of-network is 50% after deductible with the platinum plan discussed. Consider the potential impacts of that as a cancer patient.
Case Closed
So this is what my picture (and others people's) would look like with Obamacare. This proves my point that "coverage" isn't "health care."—And Obamacare definitely is not affordable. However, you can sign up for a plan as a healthy individual. You will be able to say that you have "coverage," but do you really?
Summary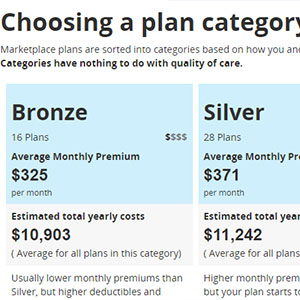 Article Name
Is Obamacare Really 'Affordable Health Care'
Description
Some love it, some hate it. Whatever your stance, this in-depth analysis of Obamacare by a 4-time cancer survivor is worth considering.
Author
Publisher Name
Publisher Logo