Cancer Survivor Posts Amputated Foot on Instagram for Cancer Awareness
2survive
Meet Kristi Loyall. She's becoming quite the Instagram star for something completely out of the ordinary.—She's not simply posting cool pics of her cute dog, or "kissy face" selfies.
In 2015, Loyall had numbness in her right pinky toe. Soon she developed pain, and then a lump.
Doctors originally told her that the lump on her foot was probably just a fatty tumor known as a lipoma. Before surgery, doctors explained there was a 1 in 100,000 chance that the tumor was cancerous. (How many survivors have heard that?)

The lump turned out to be epitheliod sarcoma.
Because of the aggressive nature of the type of cancer. Loyall and her doctor opted for amputation to ensure all of the cancer was removed.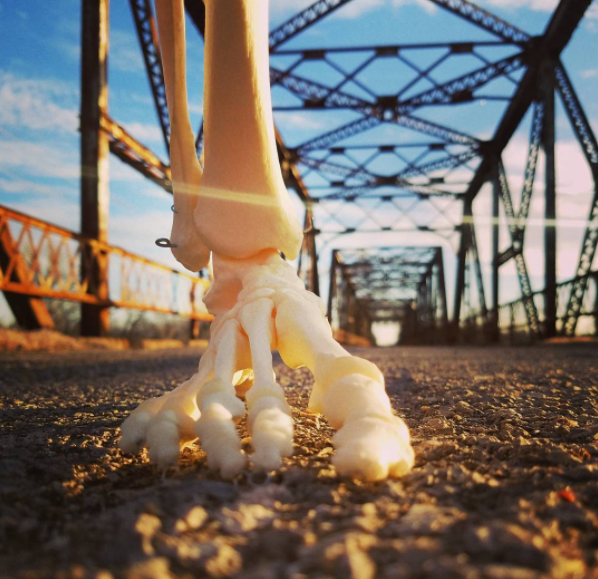 Kristi, who is know for having a great sense of humor, asked the doctor if she could have her foot back following the amputation.
"He thought I was kidding, but then he's like, 'I think that you can, but not too many people ask for body parts back.'"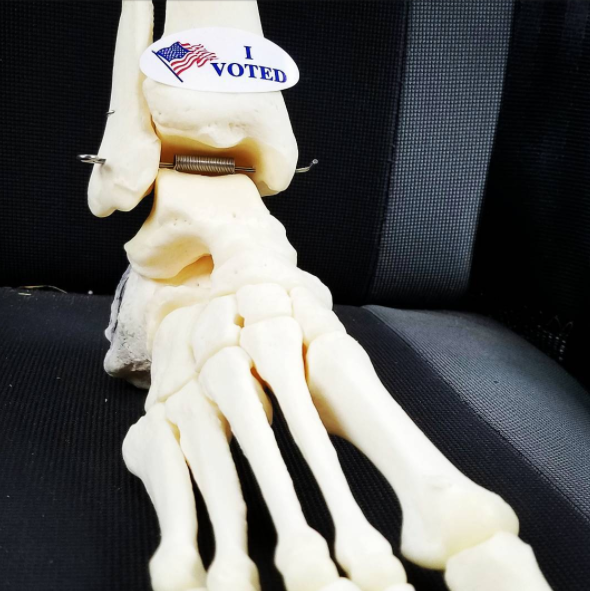 Today, in an effort to spread cancer awareness, Loyall posts pics of her real foot in colorful locations and in amusing positions.
"Most people have been super nice and supportive," she said. "Not too many people are weirded out."
"I usually keep the foot in my car so my dog doesn't get it," Loyall said, with a laugh. "I usually just keep it in the trunk, in a shoe box."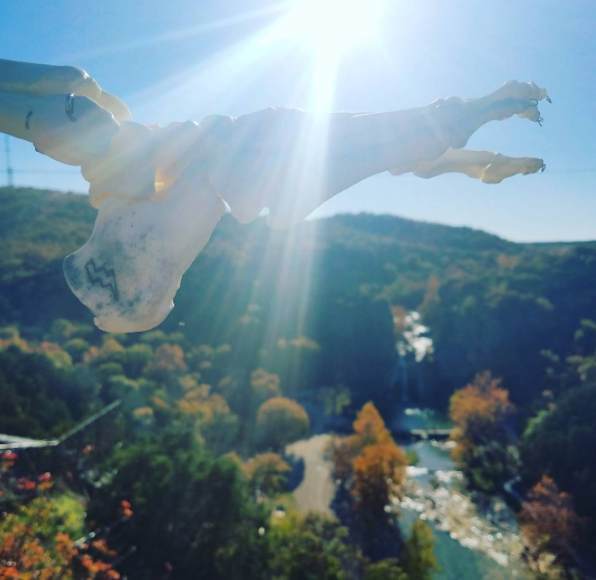 The survivor urges people to take action if they experience anything abnormal with their body, "If you have any lumps or abnormalities, I'd tell people to get it checked out," she said. "I might not have lost my foot had I moved a little faster."
Today Kristi monitors her health at MD Anderson in Houston. She has recently returned to work and has opened a GoFundMe account to help cover medical costs. Let's help Kristi raise money. Click here to check out her page on GoFundMe.
Summary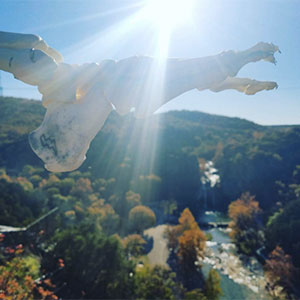 Article Name
Cancer Survivor Posts Amputated Foot on Instagram for Cancer Awareness
Description
Cancer survivor Kristi Loyall is taking a much different approach to promote cancer awareness. She's not using Instagram to post selfies, dog pics or her latest dinner, Loyall is posting pics of her foot she lost to cancer.
Author
Publisher Name
Publisher Logo