Cancer Treatment: Follow Your Heart, Literally
2survive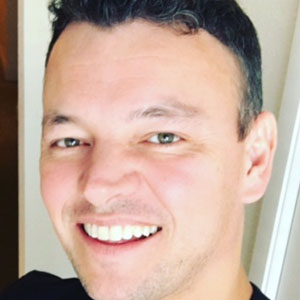 Cancer, when you beat it, everything is over and you are free to return to your regularly scheduled life, without interruption.—Yeah.
My first bout with Hodgkin's lymphoma was at age 5, followed by occurrences at ages 9, 11 and 21 when I finally received a bone marrow transplant. I had "beaten" cancer, sort of.
So why do I say I had beaten cancer, "sort of?" Well I was cancer-free, yes, but I wasn't free from the effects of the treatments it took to beat cancer, and it almost killed me.
As many who battle cancer know all too well, chemotherapy drugs and radiation to treat cancer can severely damage the body. For me, chemotherapy and radiation significantly impacted my lungs, heart, spine, neck and my right shoulder, among other things. For whatever reason though, I didn't take the side effects of treatment as it relates to the heart serious enough. Over time it all just fell off of my radar.
I was good, I thought. I worked out, took my vitamins. I saw my oncologist once a year. I was leaving out something though. I had not taken the time to actively seek out a cardiologist.—A doctor who could track the issues with my heart on a regular basis.
On Christmas, 2006, I was getting up from a chair to help my grandmother move a table and that's when it all hit me. The room faded, my vision went out and I fell unconscious onto the floor in v-tach. Merry Christmas! The next thing I remember were paramedics standing above me. I was rushed to the hospital and immediately put in ICU.
Soon a fever set it, my legs swelled and it seemed as if the worst was right around the corner. So what happened to me? What was the cause?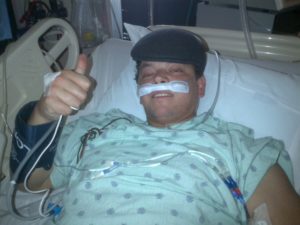 In short, it was damage to my heart from large amounts of radiation to my chest, dropping in for the holidays. Heart disease from my years and years of treatment had made me more susceptible to myocarditis. The thing to note here is that I had not had chemotherapy in 8 years and radiation in 18 years! Making things worse was the fact that I had wolff parkinson white, a rare heart condition.
After a couple weeks of being in the hospital, another episode of v-tach and a transfer to St. Joseph's hospital, I did actually make it back home alive.
I would eventually go through similar terrifying episodes in the years to come, but I had a better idea of what to expect, and so did my doctors.
Today I see some of the best doctors in the country who specialize in radiation heart disease. I'm monitored very closely. Together we've caught issues early and I'm convinced avoided more serious complications.
What are the take-aways here?—And I don't mean to sound overly-dramatic, but even if you had treatment for cancer years ago and currently feel fine, see a doctor(s) regularly to check for specific side effects related to your treatments. Do not assume you are okay simply because you are living healthy. Don't wait until the year comes where you get the ultimate dirty Santa gift like I did.
Additional Reading
http://www.sciencedirect.com/science/article/pii/S1110036215000631
http://my.clevelandclinic.org/health/articles/wolff-parkinson-white-syndrome
http://www.businessinsider.com/how-cancer-immunotherapy-works-2016-12?r=UK&IR=T
http://circheartfailure.ahajournals.org/content/4/1/e1