According to Some Docs, This One Thing is How I Survived it All
2survive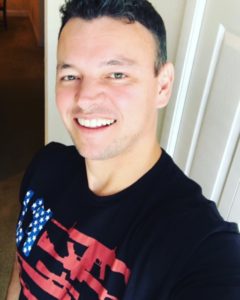 If you are a survivor of anything serious or out of the ordinary, you've probably been asked how you got through it, how you dealt with it or what was it like? "Man, how did you escape those reptilians?"
A lot of times when people ask me how I got through having cancer 4 times (or escaped the reptilians), etc. etc., my reply is always, "Well I've never had to go to a third world country and have people shoot at me!" (Thanks my armed forces friends!) My point being, there's always something worse!
First off, I'm definitely no Superman. I believe that anyone in a similar situation or situations would rise to the occasion to survive and kick some butt. Wouldn't you?
So what factors contributed to me surviving cancer 4 times, 3 terrible heart infections, a bone marrow transplant, ICU on multiple occasions, v-tach, sepsis and anaphylactic shock where I lost my ability to breathe? Well God, family, friends and great people in the medical field certainly helped.—But what else?
Well according to several of my doctors, how I had been taking care of myself physically, before any of the crap hit the fan played a major role in my survival of some of these terrible situations. An example of a "terrible situation" would be in 2006 at St. Joseph's hospital while in ICU. I had endocarditis and the doctor told me, "I can't guarantee that you are going to be okay." Thanks doc! Talk soon!
Now, I'm not at all saying I'm a meathead that can squat a car. I'm not saying I wear a weightlifting belt in the gym at all times. I'm not saying that I walk around with a gallon jug filled with blue water and my arms floating to the sides (no offense if you do). I'm not even saying that I'm in excellent shape. I'm only saying that my body's strength from consistently eating … let's just say decent (eating pound cake now) and working out to the levels that I could with my body have kept me in the best condition possible for me—should some unfortunate (crappy) event occur… on Christmas day 2 years in a row (true story).
It's simple, the stronger and healthier you are going into one of these crazy situations, the better you'll be during and while recovering. Yeah I know, it's a no-brainer. I get it. That's not the issue. The issue is being consistent with taking care of yourself and committing to doing it.
I do not mean you have to run out, join a gym and start doing squats and dead lifts. Heck you need a water jug for that mess anyway.—But hey that's fine if that is your plan for taking care of yourself.
Anyway, do whatever you can to improve your physical condition and strengthen your body. Whether it is working out at a gym, or getting up and walking around the house more if that's all you can do physically. For others it may be trying to cut out the nicotine habit by smoking only 1 cigarette a day.
Strengthening your body as much as you can is crucial if you are going to be serious about survival. Every healthy choice you consistently make will work in your favor when needed.
I'm not a doctor. Surprise. This is my personal opinion based on my personal experiences. Always speak with your doctor before starting any exercise program or changing your diet. Especially if you are on any type of medication and/or have a medical condition.
Summary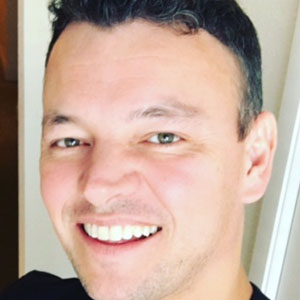 Article Name
According to Some Docs, This One Thing is How I Survived it All
Description
How being physically fit going into a major illness may get you through it.
Author
Publisher Name
Publisher Logo