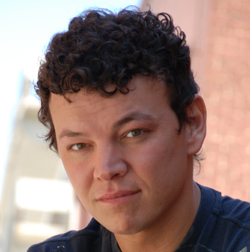 2survive was founded in 2011 by 4-time cancer survivor and singer-songwriter, Ryan Hamner.
2survive is a community that brings cancer survivors and those affected by cancer together. – A place to share, support and connect.
Anyone who has battled cancer as a patient themselves, as a family member of a patient or as a friend of a patient, knows just how tough it all can be. – And 2survive wants to support these people with helpful information, inspiring survivor stories and valuable resources.
More About the Founder
Hamner, also founded the "Hear the Heart" tour in summer of 2010 and authored the book for children with cancer, "You'll Be All Right, Buddy!" (Published in 1999 by Blue Cross Blue Shield).
In 2011 he wrote and recorded "Survivors Survive", the anthem for cancer survivors around the world.
Today Ryan hopes to reach as many people as possible through 2survive and his music.