A Little About Ryan Hamner, 2survive, Hope and You!
2survive




First, I have to say thank you if you are reading this, and thank you to all of the Facebook fans and supporters of 2survive.
The Story of Me – In Short!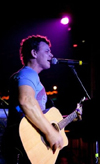 2survive has been a long time coming and years in the making. For those that don't know about me, my name is Ryan Hamner, and I am a 4-time survivor of Hodgkin's lymphoma.
I'm also a singer-songwriter and founder of 2survive. I've battled cancer since the age of 5 and have been fortunate enough to beat it and all of the lingering effects that come with it—But I haven't done it alone. I've had great doctors, friends and family to help get me through it all.
My Goal Today
Today, my goal is to reach other people affected by cancer through not only my music, but through 2survive and the community of 2survive. 2survive is not just about selling merchandise, 2survive is about survivors coming together, inspiring others and fostering hope in those still affected by cancer. And we do this through sharing our personal stories as survivors, providing educational information in the 2survive Community and by supporting each other.




The "Hear the Heart" Tour and the Creation of 2survive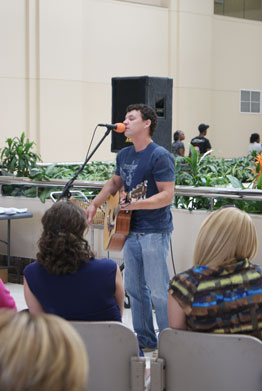 After getting back from my "Hear the Heart" tour in 2010, which was sponsored by HopeLab, makers of the game, Re-Mission; a video game for young people with cancer, I had new ideas.
The "Hear the Heart" tour was a tour that took me all over the Southeast performing and speaking at cancer clinics, hospitals, Hope Lodges and children's camps.
During this tour, I saw the impact that sharing my story and performing my music had on people affected by cancer. It was indescribable. It moved people, consoled people and made them simply—feel better. This is when I knew without a doubt, I had to create some sort of outreach program, even if it was on my own. A one-man operation to reach survivors and those affected by cancer. Now, when I say affected, I'm referring not only to people still battling cancer, but also to family members and friends of those who are battling cancer.
Good Times, Good Things and The "Survivor's Anthem!"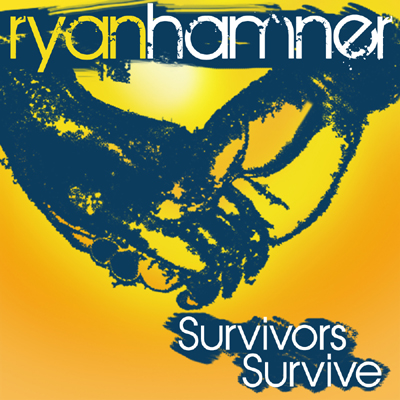 Shortly after launching the 2survive website, I was invited to write a guest piece in Coping magazine; a magazine that I remember receiving as a kid while undergoing cancer treatment.
Next, I wrote and recorded, "Survivors Survive", which is THE anthem for survivors around the world!
The homemade video for "Survivors Survive" features real survivors, and within just two days of the video being uploaded to YouTube, my awesome Facebook friends and fans helped me spread the word and get this video to over 2,000 views!
Today, "Survivors Survive" is used in commercials, played at survivor rallies nationwide, and even in other countries.—The song is also used in several third party videos on YouTube.
More Good Things and "Where Hope Lives"
Howeve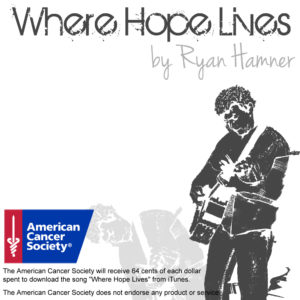 r, "good things" didn't stop there, in November of 2011, I was asked by the American Cancer Society to write and record a song, "Where Hope Lives", for the American Cancer Society Hope Lodge.
I stayed at one of the Hope Lodges in 1997 and 1998 while undergoing a bone marrow transplant. So this project was definitely special to me and an honor to be a part of. It was also one more great opportunity I was so grateful for having.
2survive Today and You!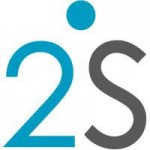 Today, 2survive is still growing and is still a one-man operation, and that one man behind the scenes is me!:) 2survive is growing a lot faster than I ever expected.
It's not a money-maker for me and was never intended to be. It's about giving back, inspiring others and you guessed it, giving people "hope".
"Everything that is done in the world is done by hope" Martin Luther once said, and fighting and beating cancer is definitely done by "hope".
2survive is a community of great people who have been touched by cancer in some way and who have come together. In a way, 2survive is "Where Hope Lives"!
Having said all of this, I'm looking to grow 2survive even bigger, and to do this I need your help.
Please help me spread the word about 2survive to your friends and family via Facebook, Twitter, your iphone, or even smoke signals!;)
Thank you so much for your support!
Ryan