The 2survive Family: Bringing Those Affected by Cancer 2gether
2survive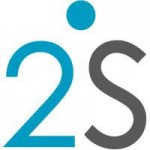 First off, thank you to all of the followers and supporters of 2survive – I know 2survive is not a multi-million dollar beast of an organization. 2survive doesn't make a huge profit. 2survive does not sell a ton of merchandise and that is fine, because that is not the focus of 2survive. – 2survive is about bringing people affected by cancer – 2gether! – And that's what 2survive is doing!

I remember building the 2survive website in 2011. I was having some residual effects of treatments, not in the most perfect place in my life, but I did have a vision for 2survive. So with the help of God, friends, family and the 2survive family, 2survive (my little project) is doing just what I have always wanted it to do! – It's bringing those affected by cancer together!
Just the other day, 2survive instantly brought a marine battling brain cancer an instant group of friends and supporters with one single post on the 2survive Facebook fan page!
2survive can sometimes be a challenge because it is operated by just little ol' me, Ryan Hamner (a 4-time survivor). So thank you everybody for helping me spread the word about OUR online community, 2survive. WE are just getting started! So together, let's continue to share, support and connect!